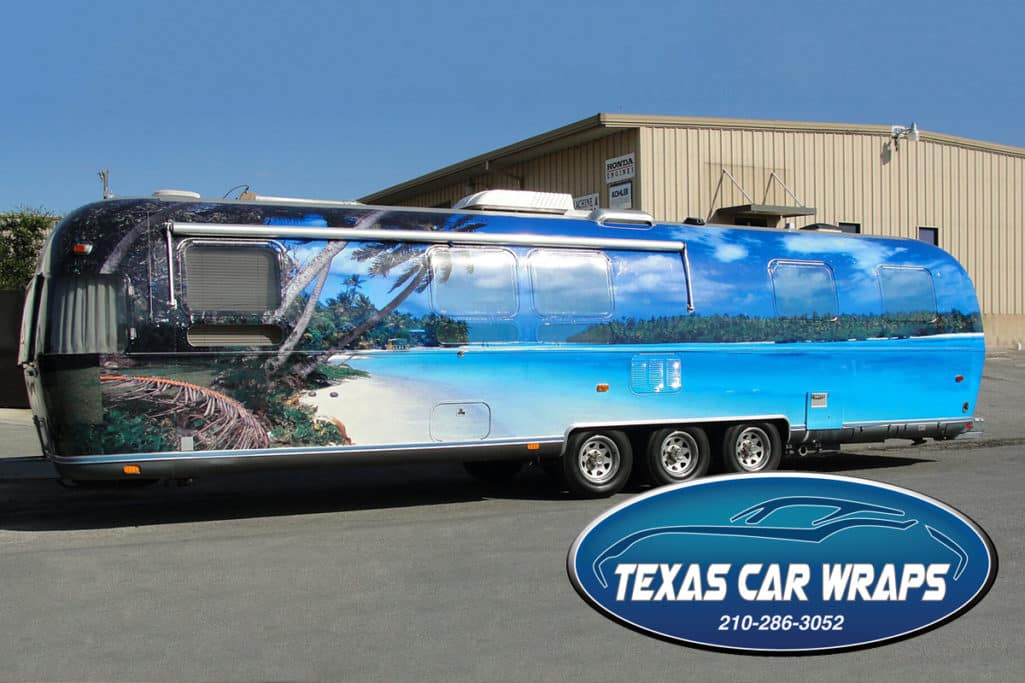 Texas Car Wraps produces high quality trailer wraps for various industries in the Central Texas Area. Trailer wraps are a great way to advertise your business or organization to large groups of people – who will not only see your custom graphic at events, but also while in transit to different locations.
Trailer wraps are more effective when a matching truck wrap is utilized to create an impressive visual effect. Many examples of wrapped vehicles can be seen at www.TexasCarWraps.com or at www.SanAntonioCarWraps.com.
With proper care, a professionally produced vehicle wrap can last up to 7 or more years, and easily create millions of impressions or views during its lifespan. Trailer graphics are commonly purchased by oil field companies, high school bands, catering companies, grocery stores, plumbing companies, air condition companies and various other types of businesses that want to generate increased awareness and sales with an affordable form of advertising.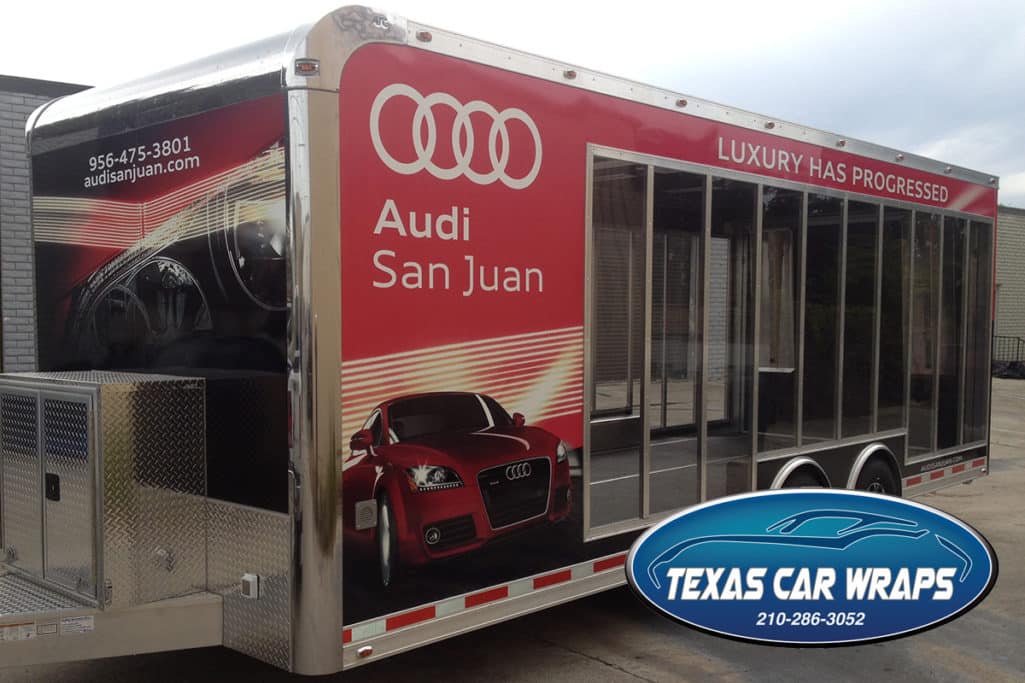 Contact Us Today!
Location: 12682 FM1560 Suite 201A, Helotes, TX 78023, USA