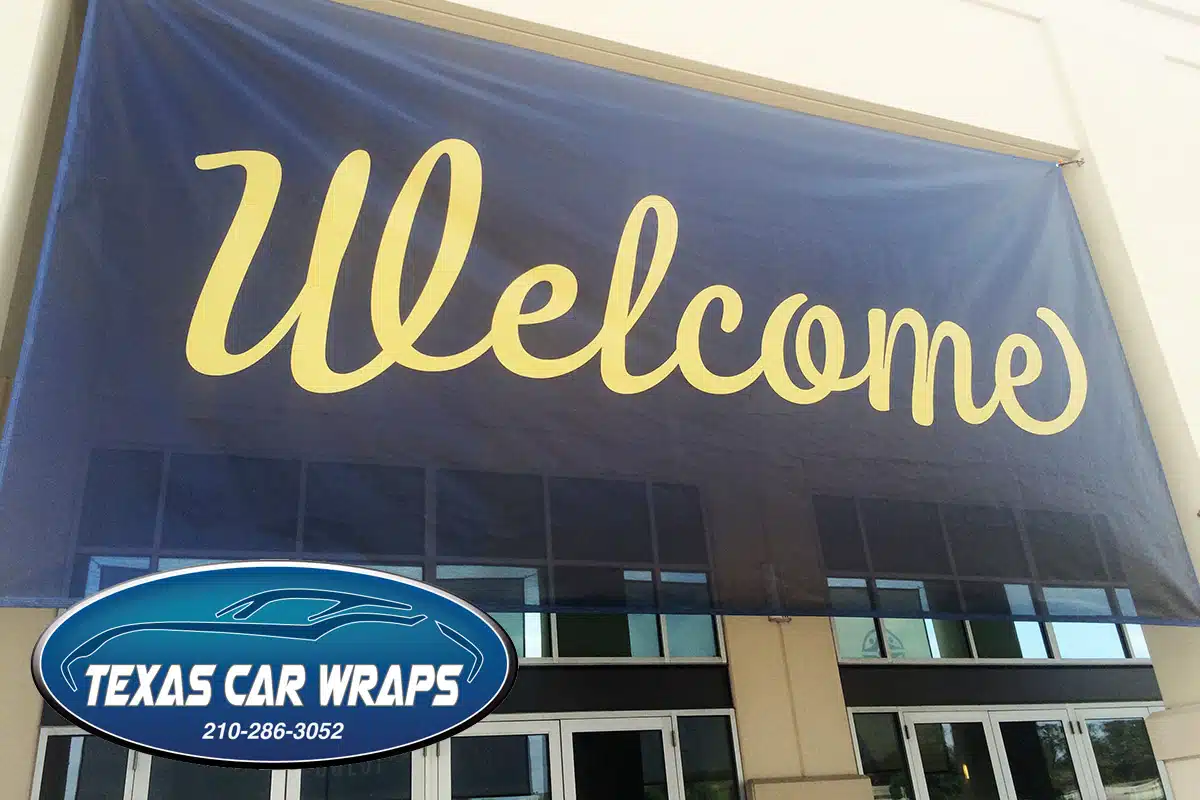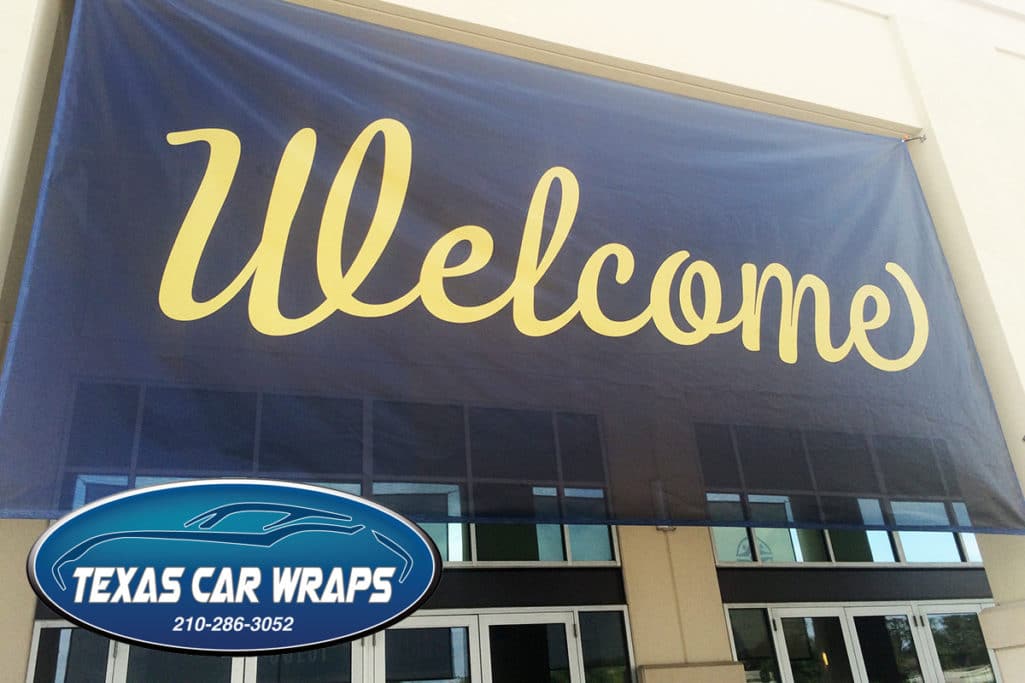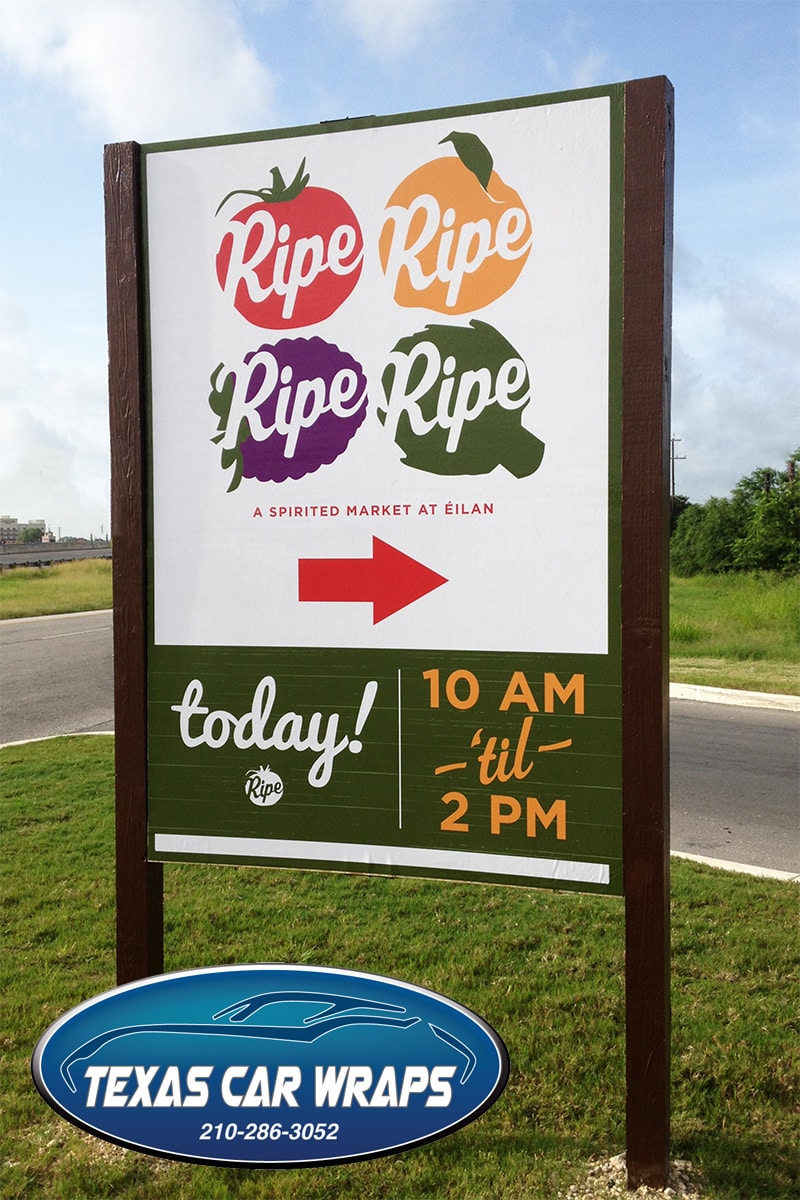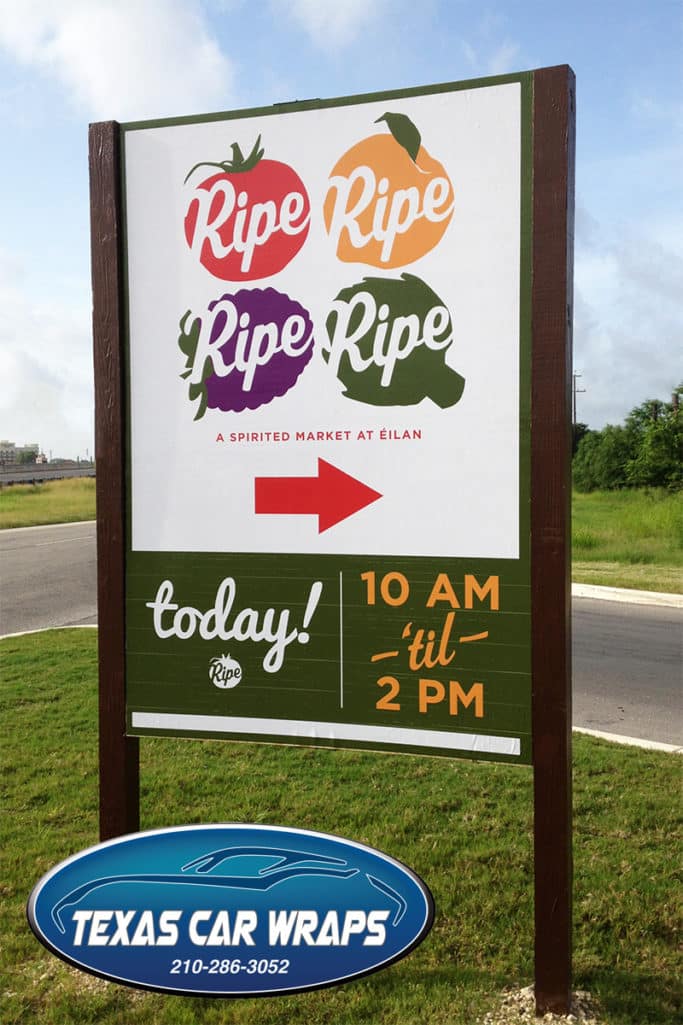 When it comes to making a big, bold impression for your business or event, banners and signs offer the most versatility at the lowest cost.


Custom vinyl or mesh banners can be used for all occasions – birthdays, graduations, corporate events, conventions, storefronts, and booths. So whether you are promoting your company or celebrating an achievement, do it in style with one of our custom banners.
We have a variety of sizing and style options. Signs can be horizontal or vertical, vinyl or mesh, free-standing or grommet mounted.

Our vinyl banners are durable and water-resistant, so they work great indoors and outdoors. Vinyl is best for detailed graphics and designs.

Our mesh banners are great for outdoor use, as they are weather resistant, and the woven material allows for wind to pass through more easily. This also makes them somewhat translucent and less vibrant than vinyl.
You can bring your own design, or have one of our in-house graphic designers assist you in creating an original graphic.

The options don't end at flat signs, we can also create lighted and three dimensional signs. Check out our other services as well.

We can produce signs and banners from multiple materials. Some popular choices include Aluminum, Canvas, Chloroplast, Mesh, MDO, Vinyl, and Wood.
Our signs and banners can be mounted and displayed in several ways as well. Some popular choices include A-Frames, Grommets, Retractable Freestanding, Sandwich Boards, Side Frames
Ready to Make Your Mark?
Give us a call or send en email, and we can help get you started today.