Custom Vinyl Vehicle Wraps
Set your car, truck, van, boat, or trailer apart with a custom vinyl wrap. We have an assortment of color options from 3M and Avery, as well as in-house graphic designers that can help create an original and eye-catching design. Whether you want a full vehicle wrap, a partial wrap, or just some accents (like racing stripes), Texas Car Wraps has you covered with high-quality materials and expert installation.
Take a look at our Gallery for some examples and ideas.
 Read of some Frequently Asked Questions if you have any questions or concerns.
And feel free to Contact Us to get started today!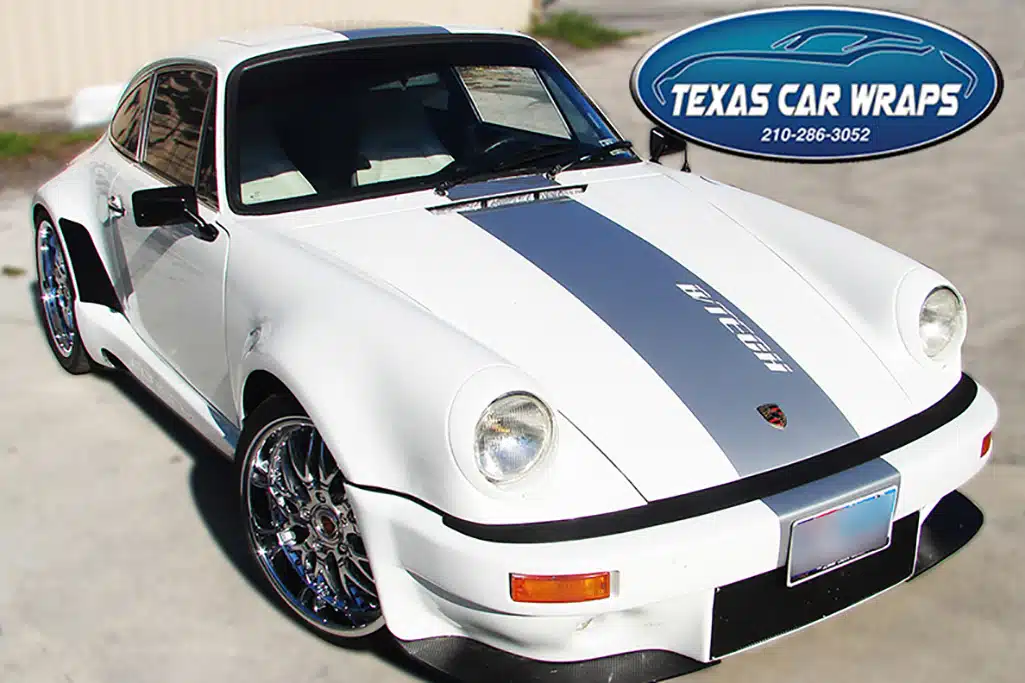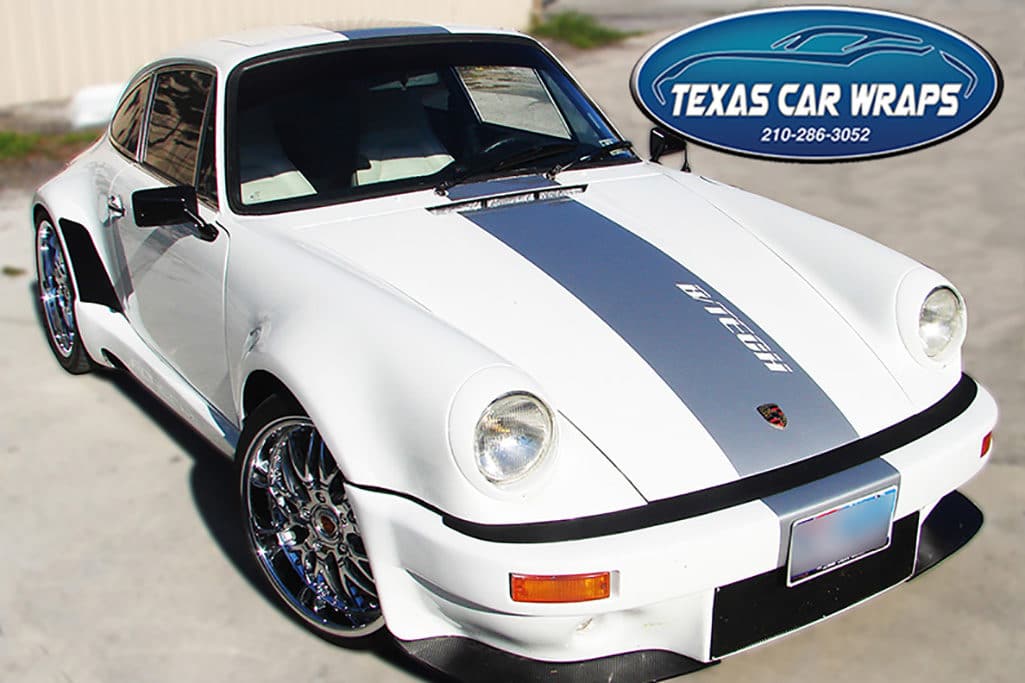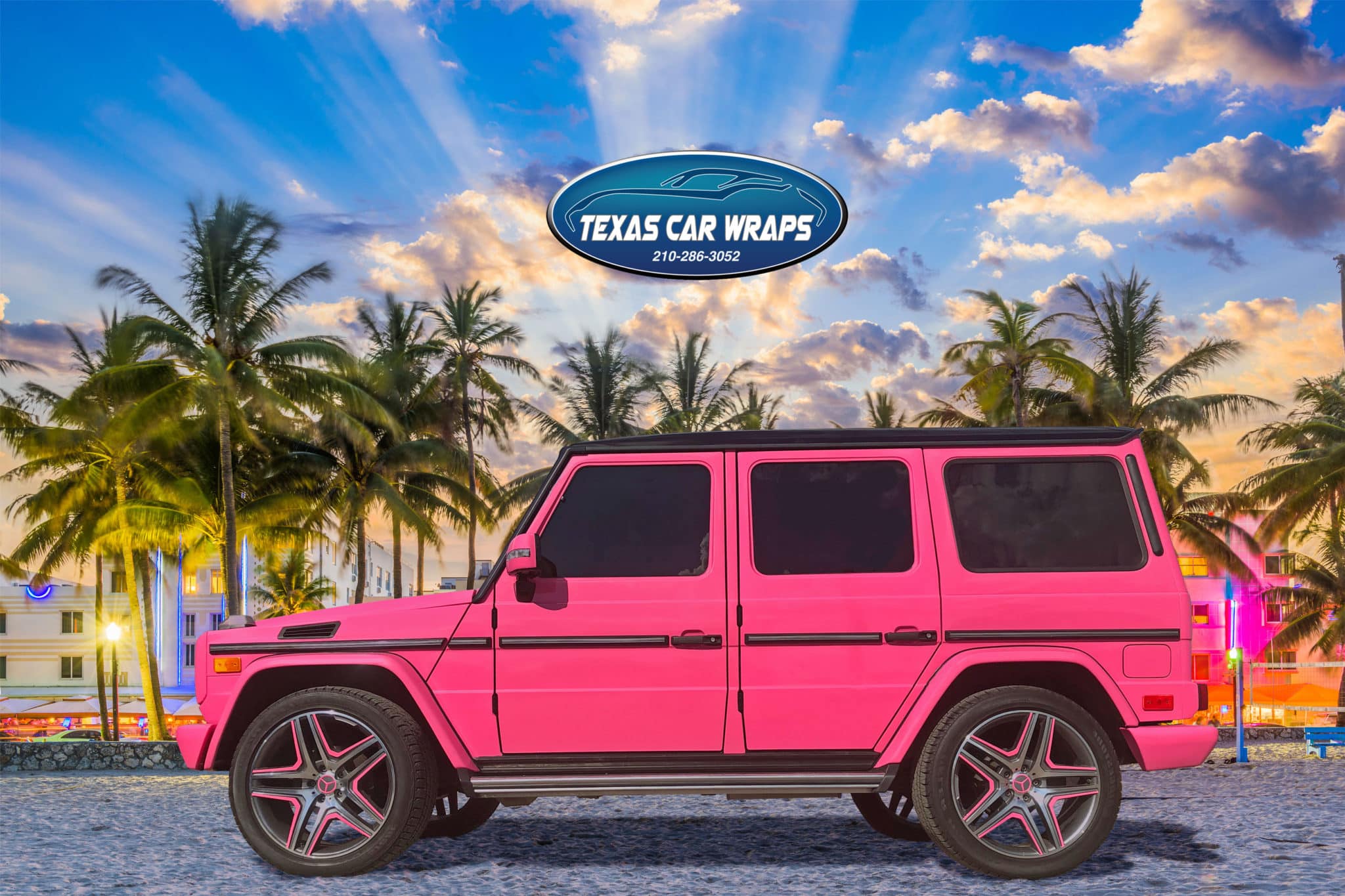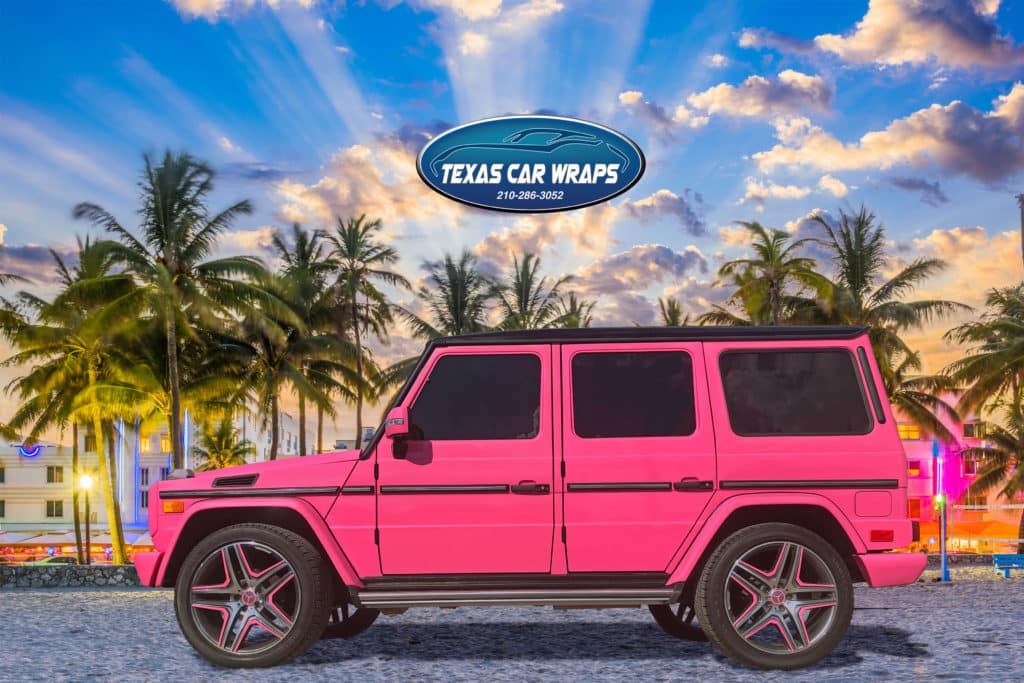 Below are some common questions and concerns our clients have before wrapping their vehicles. We've provided some information to get a better idea of how it all works, and to get you started on your journey to a new look for your vehicle. Read our full FAQ page here.
How Does it Work?
How Long Will it Last?
Will it Damage my Paint?
How Long Will it Take to Have my Vehicle Wrapped?
How Does it Work?
Our wraps are printed on a solvent inkjet printer to produce high-quality full color digital graphics. We use high-tech adhesive vinyl from 3M and Avery and apply it directly over the original paint of the vehicle.
How Long Will it Last?
Will it Damage my Paint?
How Long Will it Take to Have my Vehicle Wrapped?
Raise Your Brand's Awareness
Vehicle wraps are a low cost advertising solution that can yield big results – whether you have a single vehicle, or a whole fleet. Each vehicle that carries your branding can reach thousands of people per day (depending on your travel, of course). All from a one-time payment, compared to traditional print or television advertising, where you would pay monthly and hope your ad stands out from the crowd on the page, or the other commercials playing before and after it.
A visually appealing vinyl wrap offers many benefits for your business – from wide exposure and 24/7 promotion, to long lasting protection your factory paint. Studies show that vehicle wrap cost-per-impression averages around 15 cents (whereas television and radio are around $20 and $11 respectively).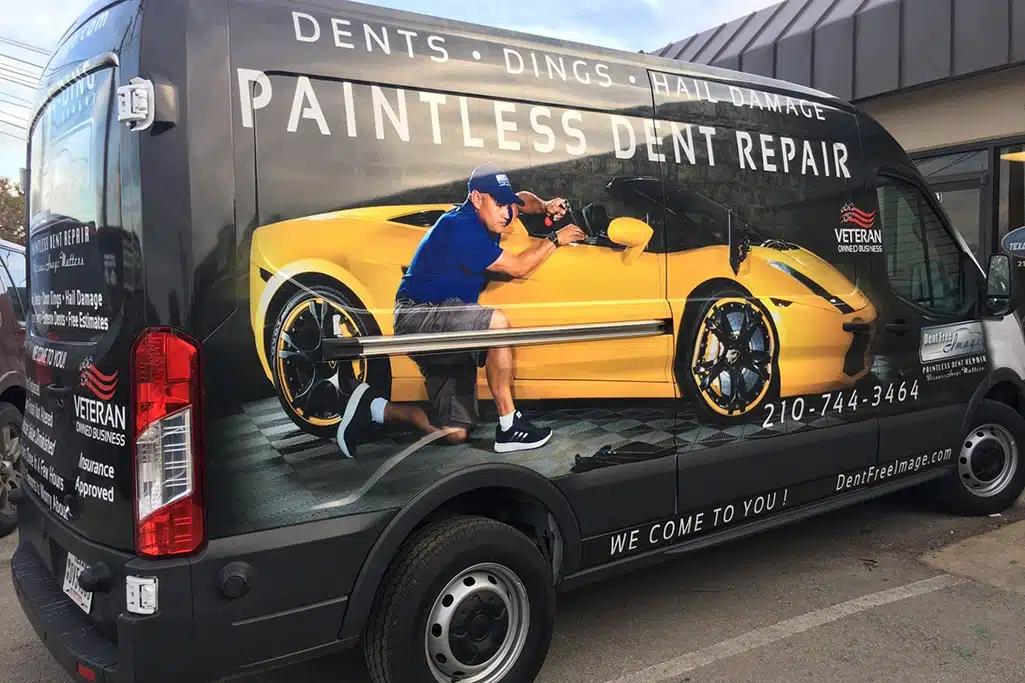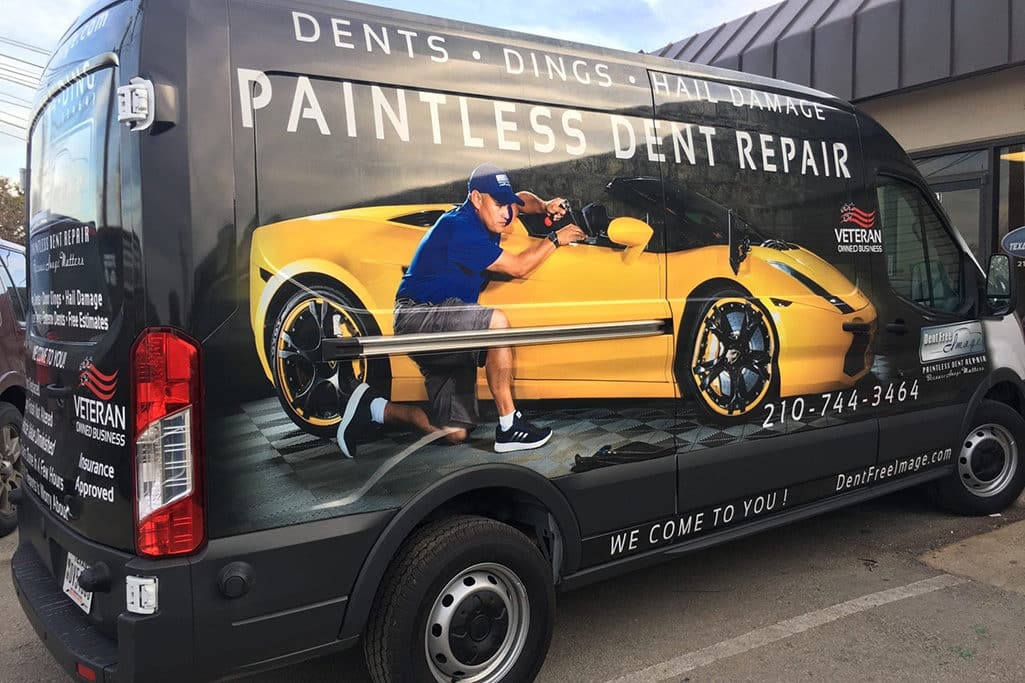 Ready to Wrap Your Vehicle?
Give us a call, email, or come on by!